JOIN the BuildERS Final Conference to find out what 3 years of research have taught us about crisis and disaster management!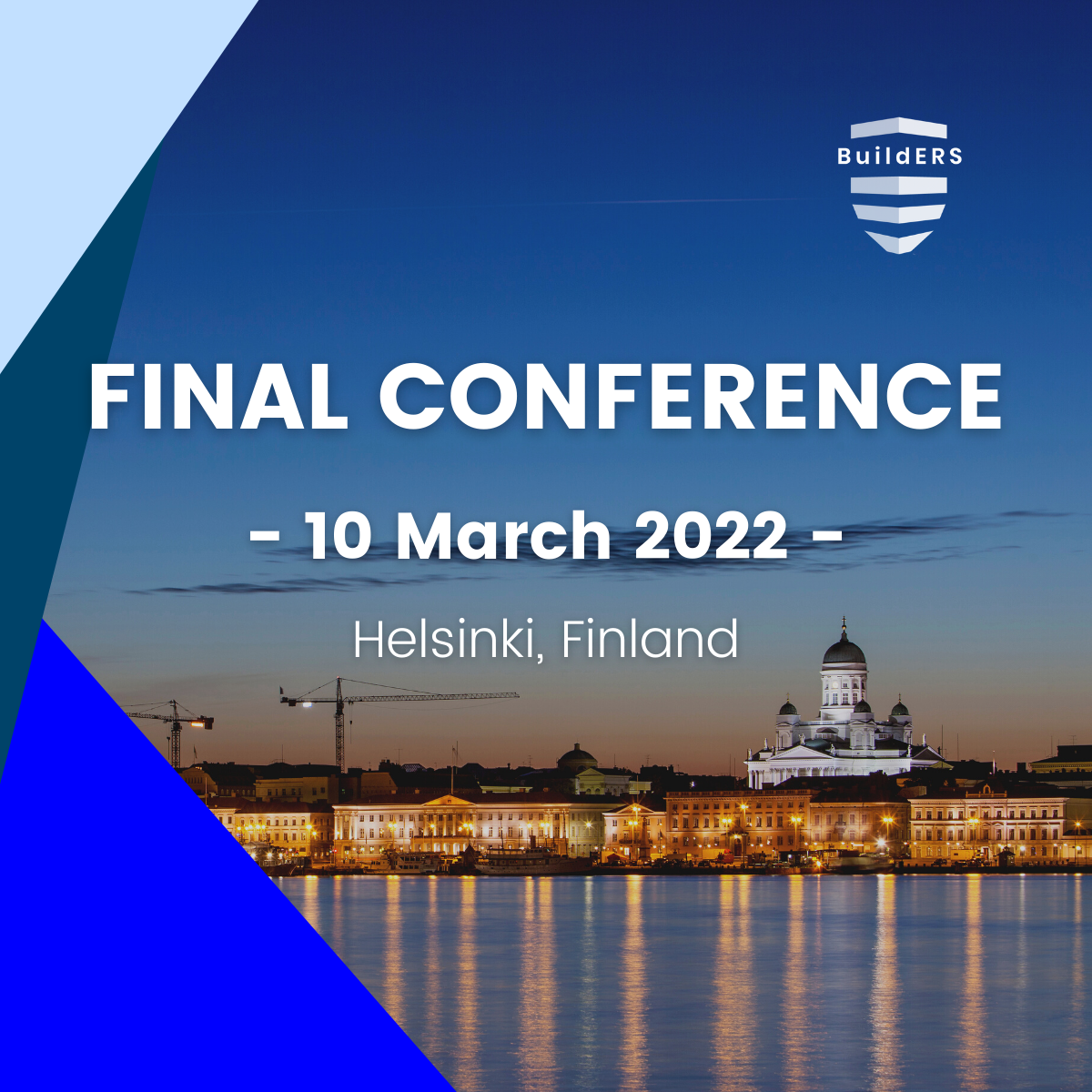 The BuildERS FINAL CONFERENCE will take place on the 10th of March 2022. The event will be a hybrid one - in case there are participants who cannot attend the physical event in Helsinki, they are encouraged to join online, through Teams.
What will be discussed? The conference presents the results of three years of research specifically focusing improving the resilience within societies and communities against crisis. Our interest is to increase communities' capacities for so that they can take part in the resilience building of societies, and find out more about who are the most vulnerable in societies and for which reasons. The philosophy that sustains BuildERS is that by focusing on the most vulnerable groups, at the most concrete level, the overall resilience of the society and communities is enhanced.
The conference is open to all, and may be of particular interest to researchers, policy makers, authorities, practitioners such as NGOs and intermediaries between vulnerable people and authorities, or other actors interested in areas related to crisis and disaster management.
The conference will take place at Musiikkitalo (Helsinki Music Centre).
Agenda: (UTC +2).
10.00 – 10.30 Welcoming coffee and registration of participants
10.30 – 11.00 Official opening and objectives of BuildERS
11.00 – 12.00 Panel 1 – How to enhance Societal Resilience
12.00 – 12.15 Coffee Break
12.15 – 13.15 Panel 2 – What makes individuals fall through safety nets during a crisis?
13.15 – 14.15 Lunch
14.15 – 15.15 Panel 3 – New tools for predicting and mitigating vulnerabilities
15.15 – 15.30 Coffee Break
15.30 – 16.30 Panel 4 – Technological solutions to support disaster management - practitioners view
16.30 – 17.30 World Cafe: BuildERS recommendations for improving policy and practice
17.30 – 18.00 What's next?
More information on venue and Helsinki here.
IMPORTANT: The participation in the event is free of charge, however everyone needs to register. The deadline to register for the in-person event is the 27th of February. After this date, registration will be possible only for the online event. You can register here.